This was part of a statement by Jeremy Hunt, the Foreign Secretary, when he called out the Russian military intelligence organisation, the GRU, for a series of cyber-attacks across the globe, just before the Dutch authorities described arresting and expelling 4 GRU operatives trying to hack into the Organisation for the Prohibition of Chemical Weapons, (OPCW). He had, alongside the Prime Minister Teresa May, previously blamed them for the Novichok nerve agent attack on the former Russian spy, Sergei Skripal in Salisbury.
Who would have thought that state sponsored cyber-attacks were impacting individuals in the UK and interfering with normal life? Should we be worried and what else is out there? Philip Ingram MBE and former Colonel in British Military Intelligence gives us his thoughts.
A further part of Jeremy Hunts statement sums up the status of the GRU very well. "The GRU's actions are reckless and indiscriminate: they try to undermine and interfere in elections in other countries; they are even prepared to damage Russian companies and Russian citizens. This pattern of behaviour demonstrates their desire to operate without regard to international law or established norms and to do so with a feeling of impunity and without consequences."
They are the part of the Russian intelligence machinery that is involved in the more risk-taking elements of the intelligence world because they have the full spectrum of intelligence capabilities including Human Intelligence (HUMINT), Imagery Intelligence (IMINT) and Signals Intelligence (SIGINT) backed up by the Russian Special Forces the Spetznaz and an active cyber capability.
This is just a flavour of how we have seen the security situation develop and change emphasis in 2018 compared to the terror driven headlines of 2017. The assassination attempts, and spy stories, sound like something out of a John Le Carré novel, but in reality, espionage, supposedly the second oldest profession, is going on all around us on a daily basis and we know very little about it.
Fortunately, assassination attempts are few and far between but spy chips being planted in devices manufactured in China, intellectual property theft, defence contactors being compromised are all 'normal' day to day activities of the global intelligence agencies.
However, 2018 is a year of continuing data breaches, sophisticated cyber-attacks, revelations about the manipulation of information and its presentation across social media, dubbed 'fake news', often overshadowed by the real news reporting the latest tweet from the impossible to interpret Donald Trump, or the latest standoff in the BREXIT negotiations.
The terror threat hasn't diminished. 2018 has been successful for the security services with at least twelve Islamist and four extreme right-wing terror attacks being stopped, but the UK Counter Terror Police continue to remind everyone that they have approximately 650 active investigations going on with over 3000 people of immediate concern and another 20,000 on their radar! Many if not most of these investigations will be occurring in our cities and many of the subjects of those investigations are likely to be targeting our cities.
"Europe faces an intense, unrelenting and multidimensional international terrorist threat."
Andrew Parker the head of MI5 describes the terror threat as, "Europe faces an intense, unrelenting and multidimensional international terrorist threat. Daesh continues to pose the most acute threat, but Al Qaeda and other Islamist terrorist groups haven't gone away. With the police we are also actively monitoring the trajectory of extreme right-wing terrorism. As we see instances of it rearing its ugly head, our response is equally firm."
The threats we as people face are changing at a rapid speed and we now have clear evidence from the UK's Foreign Secretary himself that we can all be affected by state actions. Keeping abreast of the threats, knowing what can be done about them, sharing best practices, knowing what innovative technologies are available and have just come onto the market, are all key themes of the International Security Expo being held on 28th and 29th November 2018 at Olympia in London.
Putting aside the security threats that grab the headlines, the biggest threat to life across the globe comes from man-made and natural disasters. The recent earthquake and tsunami in Indonesia at the time of writing had officially killed 1944 people but reports suggested over 5000 were still unaccounted for.
Refugees fleeing the Syrian war and economic migrants fleeing drought, poverty and corrupt governments have turned the headlines about the Mediterranean from an idyllic holiday destination to a sea of human tragedy. Disasters will kill and maim more people that any security incident. That is why alongside the International Security Expo, the first ever International Disaster Response expo is being launched. Two free to attend events, making a real difference for humanity.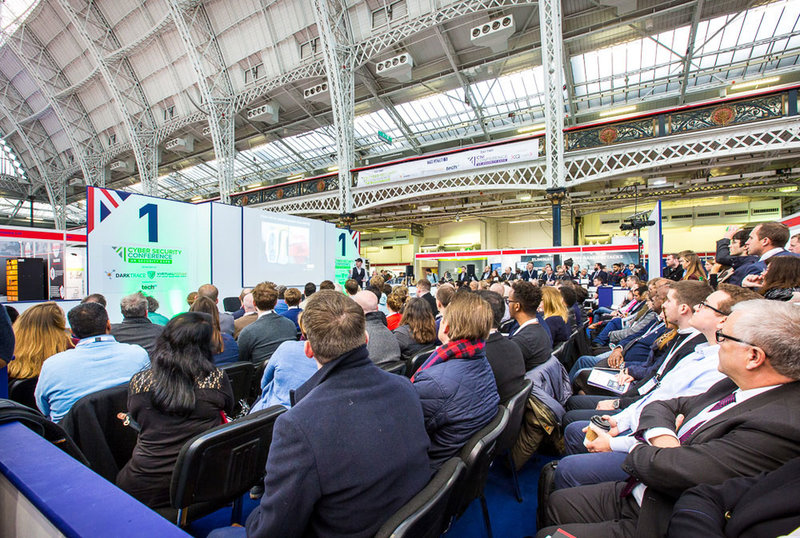 contact us
International Security Expo
Tuition House
27-37 St. George's Road
Wimbledon
SW19 4EU
United Kingdom
+44 (0) 20 8947 9177

PR nightmares: Ten of the worst corporate data breaches
LinkedIn, 2012
Hackers sold name and password info for more than 117 million accounts
Target, 2013
The personal and financial information of 110 million customers was exposed
JP Morgan, 2014
One JP Morgan Chase's servers was compromised, resulting in fraud schemes yielding up to $100m
Home Depot, 2014
Hackers stole email and credit card data from more than 50 million customers
Sony, 2014
Emails and sensitive documents were leaked, thought to be by North Korea im retaliation for Sony's production of a film mocking the country's leader Kim Jong Un
Hilton Hotels, 2015
Dozens of Hilton and Starwood hotels had their payment systems compromised and hackers managed to steal customer credit card data
TalkTalk, 2015
The personal data of 156,959 customers, including names, addresses, dates of birth and phone numbers, were stolen
Tesco, 2016
Hackers made off with around $3.2m from more than 9,000 Tesco Bank accounts
Swift, 2016
Weaknesses in the Swift payment system resulted in $81m being stolen from the Bangladesh Central Bank's account at the New York Federal Reserve
Chipotle, 2017
Phishing was used to steal the credit card information of millions of Chipotle customers, thought to be part of a wider restaurant customer scam orchestrated by an Eastern European criminal gang
LinkedIn, 2012

Hackers sold name and password info for more than 117 million accounts
Target, 2013
The personal and financial information of 110 million customers was exposed
JP Morgan, 2014
One JP Morgan Chase's servers was compromised, resulting in fraud schemes yielding up to $100m
Home Depot, 2014
Hackers stole email and credit card data from more than 50 million customers
Sony, 2014
Emails and sensitive documents were leaked, thought to be by North Korea im retaliation for Sony's production of a film mocking the country's leader Kim Jong Un
Hilton Hotels, 2015
Dozens of Hilton and Starwood hotels had their payment systems compromised and hackers managed to steal customer credit card data
TalkTalk, 2015
The personal data of 156,959 customers, including names, addresses, dates of birth and phone numbers, were stolen
Tesco, 2016
Hackers made off with around $3.2m from more than 9,000 Tesco Bank accounts
Swift, 2016
Weaknesses in the Swift payment system resulted in $81m being stolen from the Bangladesh Central Bank's account at the New York Federal Reserve
Chipotle, 2017
Phishing was used to steal the credit card information of millions of Chipotle customers, thought to be part of a wider restaurant customer scam orchestrated by an Eastern European criminal gang